The Pride Of Scotland Awards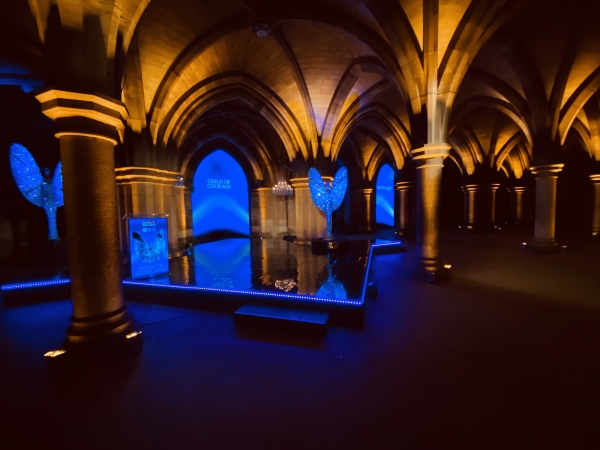 We loved being part of the Pride Of Scotland Awards, having been recomneded by a long time friend and client Stephen Graham to provide a video solution for the awards and also the artists backdrop for the hogmanay celebrations with performances from Mcfly and Tom Walker
The University of Glasgow Cloisters was the perfect venue, but it came with its challenges, being open to the elements on both sides. CSP were commissioned to supply 3 outdoor rated LED screens and a VT playback system fit for the hectic and demanding world of TV.
Steven Williams, Project Manager opted for Unilumin 3.9mm outdoor LED, for its reliabilty and ease of installation. Matt Chisholm, VT engineer designed a VT playback system around QLab, this flexible playback software was needed to cope with the quick content calls and changes throughout the records. All screens and playback were driven by Barco S3 4k, and all TV feeds for the gallery were distributed by Barco Image Pro 11.
The guys invloved from CSP were comended for their flexible and professional approach to the whole project from start to finish.
Images
Click an image to enlarge: